Join World Spa & Travel reader, Archana Mishra on her daily experience living in Alaska.
Join World Spa & Travel reader, Archana Mishra on her daily experience living in Alaska. First stop, Denali National Park:
Denali National Park and Preserve is a national park and preserve located in Interior Alaska, centered around Denali (Mount McKinley), the highest mountain in North America.
Denali's landscape is a mix of forest at the lowest elevations, including deciduous taiga. The preserve is also home to tundra at middle elevations, and glaciers, rock, and snow at the highest elevations. The longest glacier is the Kahiltna Glacier. Today, 400,000 people visit the park annually. They view wildlife, climb mountains, and backpack. Wintertime activities includes dog-sledding, cross-country skiing, and snow machining.
The mountain here is so beautiful. The air here is so fresh. This is a great place to see caribou. The trees here are lovely. Even the train station is great. Plan your backcountry territories ahead of time. So much land to discover it's unbelievable. Be prepared to see many a grizzly bear as well.
Mount Mckinley: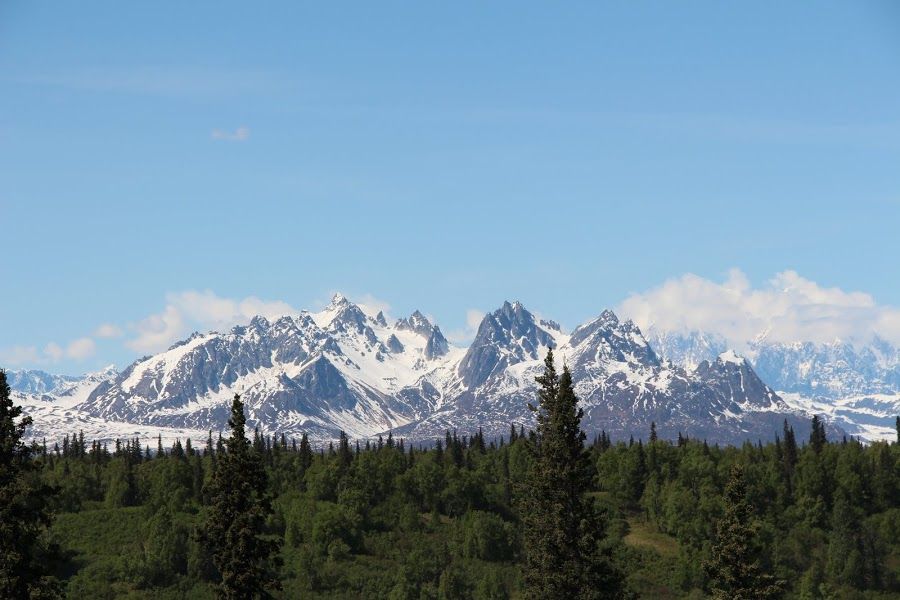 Alaska's Mt. McKinley or Denali, meaning "Great One" is the tallest mountain in North America. It is also the most elusive. On any given summer day, sightseers have scarcely a one-in-three chance of seeing McKinley's 20,320-foot-high summit. Even extending one's stay does not guarantee a clear view, as the mountain can remain shrouded in clouds for days. We were simply the lucky ones to see the peak as clear as it could ever be and didn't stop capturing it. We have been to this wonder at least three
Subscribe to the latest edition now by clicking here.

If you would like to comment on this story or anything else you have seen on World Travel Magazine, head over to our Facebook page or message us on Twitter.
And if you liked this story, subscribe to our bi-monthly World Travel Magazine, a handpicked selection of editorial features and stories from Global Destinations, Inspire Me, Insider, Style File, Wellness & Travel, City Travel, Suite Life, At Leisure, Short Breaks and much more.