The birth of the First Prince of Cambridge has Britain in a family oriented frame of mind. What does this mean for travel? It means great family tourist packages suggested by VisitBritain! Since the royal birth on Monday, VisitBritain has been encouraging tourists to plan a family vacation that centers around visiting royal attractions. Born to Price William and the Duchess of Cambridge, Kate Middleton, the royal baby was born in Buckingham Palace this past Monday. Following in the steps of his father, the royal baby's birth was announced by easel proclamation to the public.
So, if you're planning to visit Britain with your family consider the following locations:
1. Kensington Palace: Tourists can visit and get to know special parts of the palace that are open to the public like the king and queen's state apartments. In addition, Kensington Palace is hosting a fashion exhibit that showcases Britain's most prominent fashion icons and the clothes they wore.
2. Norfolk Coast: The Norfolk Coast is acclaimed to have England's most breathtaking beaches. Some of our favorites include Holkham Beach and the Dunes at Brancaster. In our books, these are the best locations to avoid the crowds especially during the summer.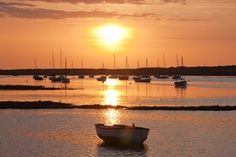 3. Sandringham House, Norfolk: The Queen's countryside retreat in Sandringham has been in the royal family since 1862. The estate features beautiful wetland and woodland landscapes, perfect for quiet and relaxing family vacation. We can all live like royalty for a day.